Conveniently Located
RASA is excited to announce that we have moved into new facilities as of August 2017! We are located in the classroom space of the Congregational Church (UCC) at 974 Skyline Drive SW in Rochester*. You may recognize its location along the west side of Highway 52 just north of the Apache Mall exit. Our location offers room for future growth along with significant improvements in space and facilities while continuing our committment to remaining within close reach of downtown Rochester.
RASA's front entrance is on the south side of the church building (from the surface parking lot adjacent to the fenced playground).
*While RASA rents space from UCC, we have no formal affiliation with this or any other church.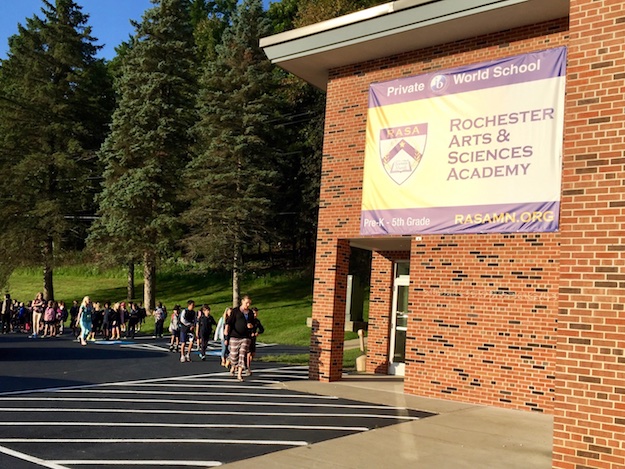 Address: 974 Skyline Drive SW, (in the Congregational Church Building)
Parking: Please enter the surface parking lot from the Highway 52 Frontage Road on the south side of the UCC church building. RASA signage identifies the front door of the school.
We welcome your visit. Set up a tour today.
Phone Number: 507.206.4646
E-mail: schooloffice@rasamn.org